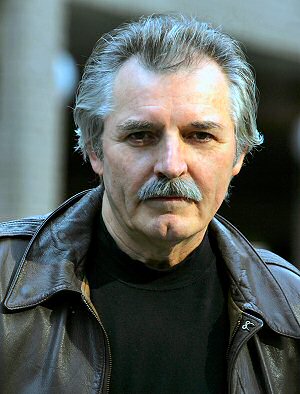 Brian Michael Vallée (1940-2011) was an award-winning journalist, documentary film producer, screen-writer, public speaker and author.  He was a as a determined and vocal advocate for victims of domestic violence. ​ Vallée began his newspaper career in his hometown of Sault Ste. Marie, Ontario. As a journalist, he worked on newspapers in England, the United States and Canada, before moving on to work at CBC's award-winning documentary program 'the fifth estate' where he spent ten years, the last five as a producer/director. He was researcher and associate producer of John Zaritsky's documentary, "Just Another Missing Kid" which won an Oscar at the 1983 Academy Awards. Two of the numerous CBC documentaries produced by Vallée won Actra Awards for 'the fifth estate' and he was associate producer for the one-hour documentary Cruel Camera which won an Audubon Society award.
His first non-fiction book, the best-selling "Life With Billy (1986)", about Jane Hurshman, an abused wife who took the law into her own hands, was published in Canada, the United States and France. The Stafford case led to the Battered Wife Syndrome as a legitimate defence. A television movie based on the book won three Gemini Awards in 1995. Vallée's latest books are "The War on Women (2006)" and a special commemorative edition of "Life With Billy (2008)". The new "Billy" book combines the original "Life with Billy" and "Life after Billy" into a single volume and contains an updated prologue. The War on Women (2008) shines a light on the alarming number of women being murdered by their male partners and the failure of the justice system to protect them. Other books by Vallée include "Pariah (1991)," "Edwin Alonzo Boyd: The Story of the Notorious Boyd Gang (1997)," and "The Torso Murder: The Untold Story of Evelyn Dick (2001)." Since the publication of his latest book, "The War on Women," Vallée has been the keynote speaker on criminal domestic violence at several events and conferences around the country. In addition, since leaving the CBC, Vallée has produced and directed several documentaries for 'the fifth estate' and one-hour documentaries on Edwin Alonzo Boyd and Canadian artist Ken Danby for the network's Life and Times program. He also researched and wrote the documentary "The Notorious Mrs. Dick," which aired on CTV in March 2002.
Brian passed away on July 22, 2011 at St. Michael's Hospital in Toronto.