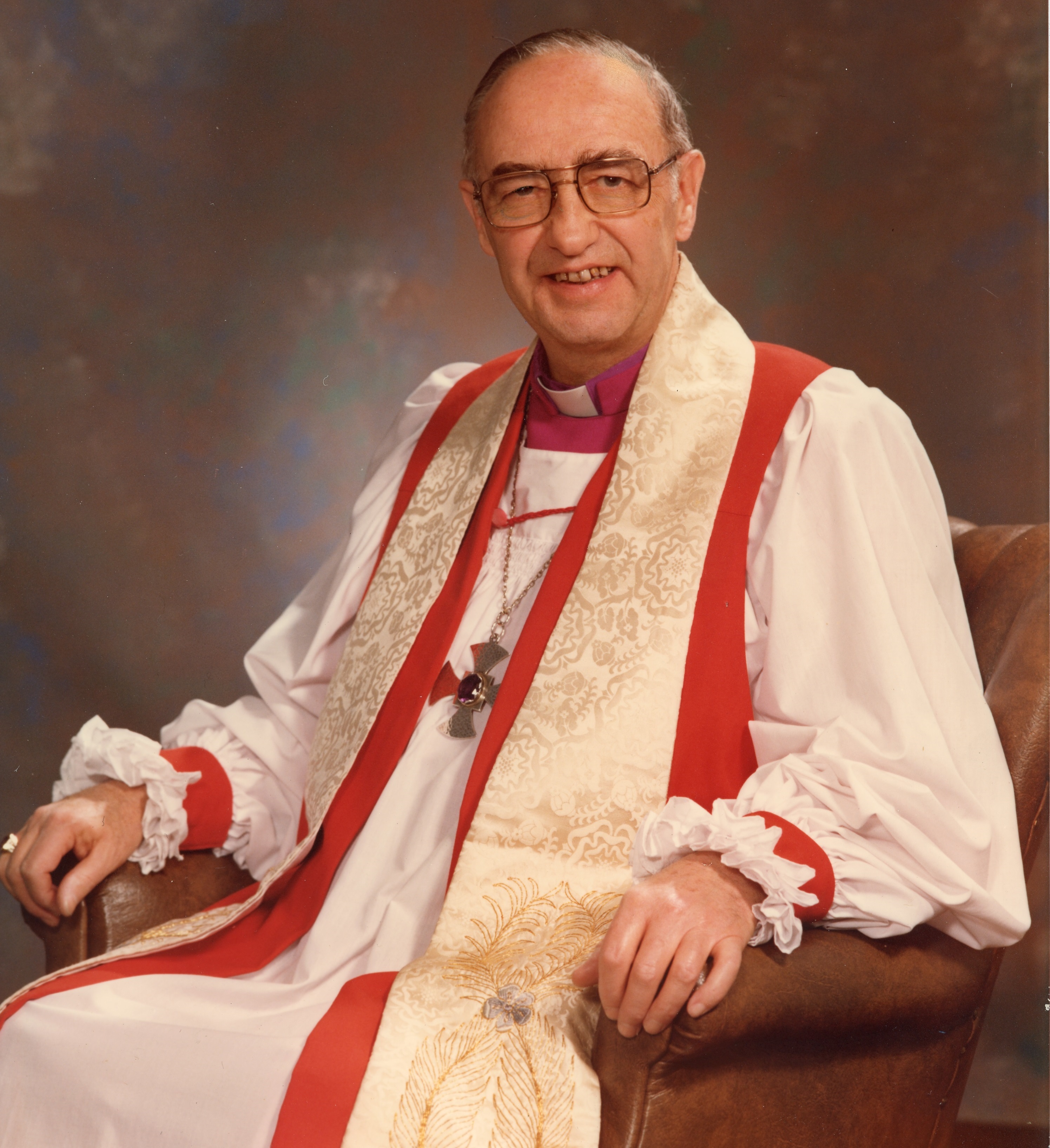 Born in Toronto, Ontario, Frank Foley Nock (1916-1989) was an Anglican priest and served as the Seventh Bishop of the Diocese of Algoma (1975-1983). He obtained his B.A.(1938), B.D (1946), and D.D. (1957) from the University of Trinity College, Toronto and his S. T. D. [Doctor of Sacred Theology] (1980) from Thorneloe University (Sudbury, Ontario). Nock was ordained deacon in 1940 and priest in 1941.
His career over four decades: Assistant Curate, St. Matthew's Church, Toronto (1940-1942); Rector of Korah, Buckley and Tarentorous (1952-1945); Rector of St. Thomas' Church, Bracebridge (1945-1948); Rector, Church of the Epiphany, Sudbury (1948-1957); Rector, St. Luke's Cathedral, Sault Ste. Marie (1957-1974); Seventh Bishop of Algoma (1975-1983); and Incumbent of Church of St. John the Divine, Arva (1983-1986).
Nock also served as Chancellor of Thorneloe University, as a Director of the Sault Ste. Marie and District Group Health Association, on the Board of Directors of Community Concerts Association in Sudbury and Sault Ste. Marie, and as Secretary of the Canadian House of Bishops. He was known for his interests in sports and music, for his humour and zest for life, and for his pastoral qualities as priest and bishop. Bishop Nock was laid to rest in London, Ontario in August 1989.
Source:
"An historic occasion in the life of the Diocese of Algoma", The Algoma Anglican 19, no. 3 (1975): 1. Algoma University Archives, 2013-086_001_010_014.